Adhesives & Sealers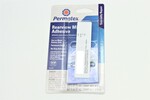 FORD Adhesive - Windshield Rear View Mirror - Glues Mounting Bracket To Windshield
Adhesive - Windshield Rear View Mirror - Glues Mounting Bracket To Windshield Remounts inside rearview mirror to windshield, this is a professional strength glue, 2-Part tube ...
For All Ford Cars
---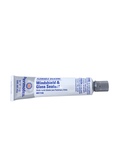 Adhesive Windshield Sealer
This windshield sealer seals leaks in new and old installations. It will not dry out.
For All Cars and Trucks
---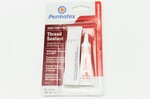 FORD Fuel Line Fitting Sealer - Put This High Temperature Sealant On Threads To Prevent Leaks - .2 Oz. Tube
OEM specified. Locks and seals threaded fittings. Resists leakage, vibration loosening, moisture, hydraulic fluids and diesel fuels. Lubricates threads for easy assembly and d...
For All Ford Cars
---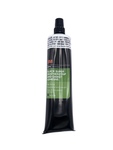 3M Weatherstrip Cement
This is black 3M brand weatherstripping cement, 5-oz tube. This is a superior 3M product! Weatherstrip adhesive is a strong, flexible, rubbery adhesive that can withstand vibr...
For All Cars and Trucks
---

Adhesive Heavy Duty (Spray Can)
This spray adhesive works great for bowdrill cloth. The best product available in a spray can for all interior trim. (14 oz. spray can)
For All Cars and Trucks
---
FORD Seam Sealer Charcoal Gray - Brush-On Seam Sealer, Another Great New Product!
Seam Sealer -Charcoal Gray, 1 quart, brush-on seam sealer, another great new product! Used to seal cracks, crevices & body seams, it also acts as a waterproofing & insulating ...
For All Ford Cars
---

FORD Adhesive - Super Trim 19 Oz.
Dry time 15 min., multipurpose adhesive aerosol, fast, aggressive tack for bonding most lightweight materials. 24 oz., compatible substrates:painted & unpainted metal surfaces...
For All Ford Cars
---
3657942B ALL
---
$44.50 Quart

Gas Tank Sealer (Alcohol Resistant) -POR15
This will effectively seal your gas tank. It's even recommended for new tanks. Impervious to all fuels including the new stage II fuels which have a high alcohol content. This...
For All Cars and Trucks
---
986199A ALL+
---
$61.25 Quart

Contact Cement For Rubber To Metal Apps 3M
This is 3M brand contact cement for bonding rubber to metal. After applying to each side of the pieces to be bonded it sets up instantly when the two pieces are touched togeth...
For All Cars and Trucks